The helmet unloads dynamic loads arising at impact of destructive means mentioned above.
The helmet construction consists of three steel plates and provides adjustment of fabric part for head dimensions from 56 to 62.
The helmet is completed with cover made of camouflage
or one-coloured fabric.
Protection Class

Gost 5074495

Type of weapon/Caliber
Protection Area (sq.dm)
Weight (kg)
BR1
MAKAROV "PM" 9mm
9 x 19 Parabellum
V=436 +- 10m/s
12 dm2 Armour
1.6 +- 0.2
BR2
PSM" 5.45 X 18
TOKAREV "TT" 7.62
V=436 + 10m/s
12 dm2 Armour
2.1 +- 0.2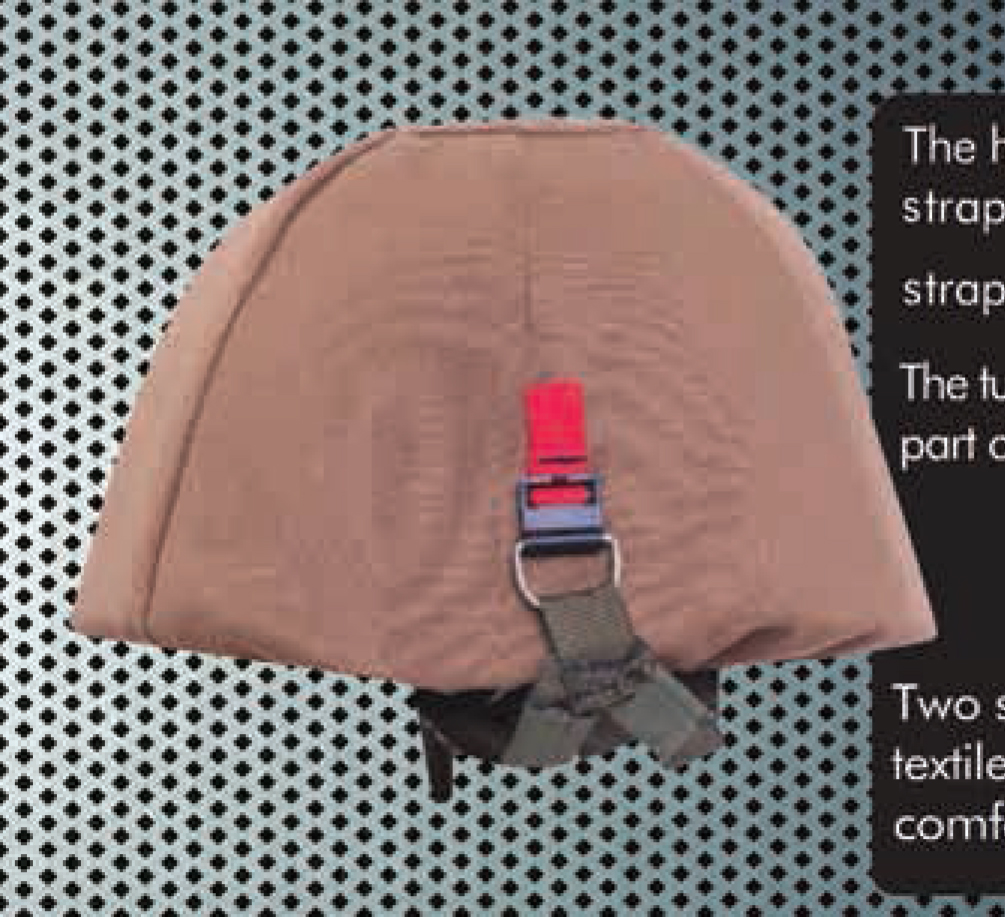 The helmet mount to the head is provided by system of adjustable straps which has the pendant system with four-point mounts. Straps regulate the retention of helmet on person's chin.
The turn of round regulator, which is located in the bottom of occipital part of the helmet, is used to regulate and adjust the helmet to head.
Two soft damping and hygroscopic pillows are attached to the textile strip. (Velcro ) inside the helmet. They provide additional comfort of holding the helmet on the head.
| Size of the helmet | Average |
| --- | --- |
| Possible size according to adjustment on the head, mm | 540 – 610 |
| Internal Height, mm | 169 +- 2 |
| Internal Length, mm | 255 +- 2 |
| Internal Width, mm | 220 +- 2 |
Two corner strips are installed on the right and left outsides of the helmet – dual in-line rails serve for quick wearing and taking off modular helmet accesories.
The strips are mounted to helmet with four screws, to which the system of adjustable straps is attached inside the helmet.
The appliance from alluminium alloy is used to attach the night vision device as well as camera, flashlight or protective safety glass for face protection. It is located on the forehead of the helmet.